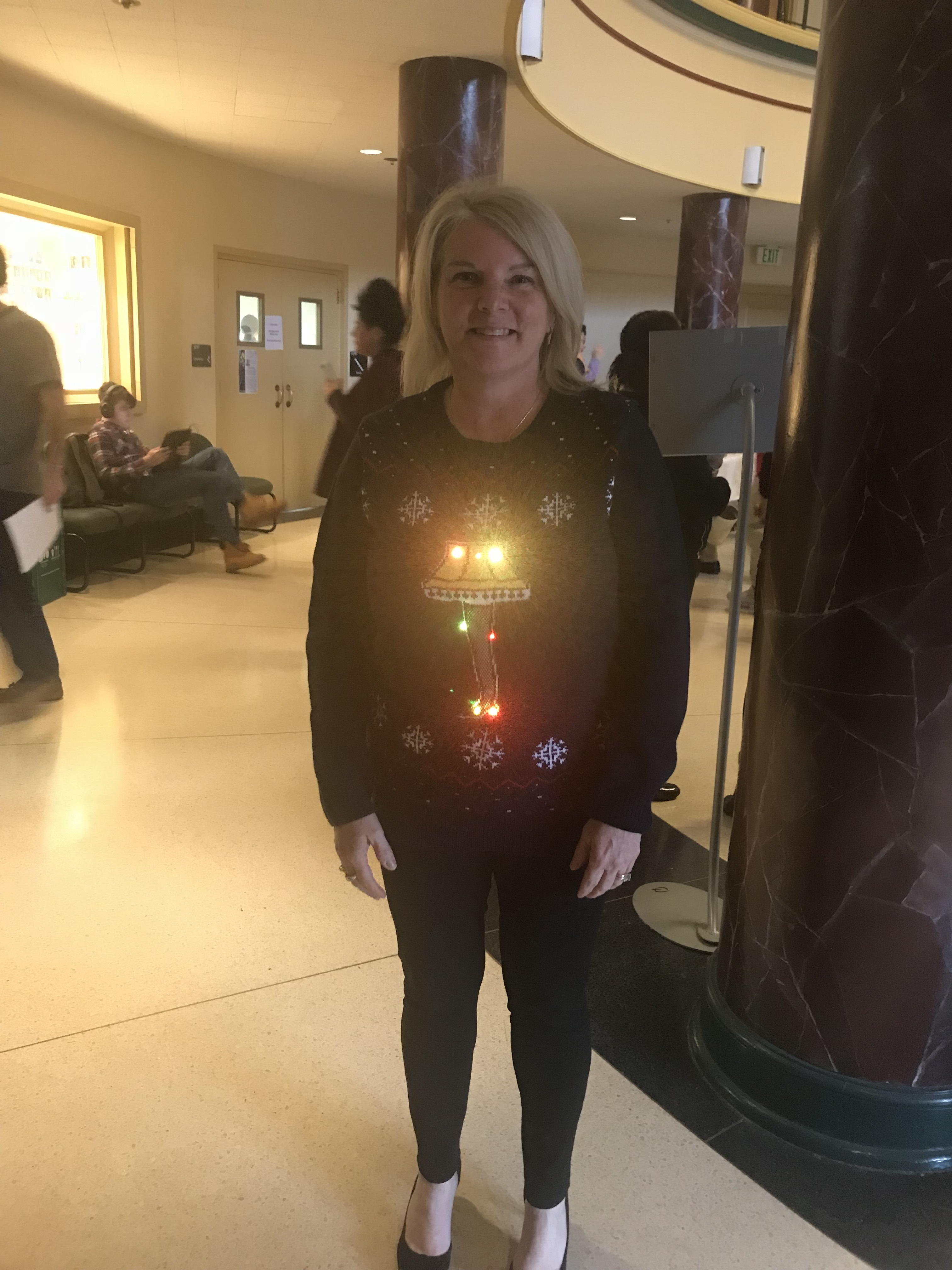 On December 11, 2017, the Mathematics Department threw its annual winter holiday celebration. Faculty members, students, and Santa Claus himself gathered together in the Math Rotunda to continue the party tradition!
"The holiday party is a great time for faculty and students to come together to talk and eat. I had a chance to reconnect with people and also meet other students and staff members whom I had never met before. While I wasn't talking, I helped myself to the delicious food. There was a full three-course meal of appetizers, main dishes, and dessert. I especially enjoyed the spinach dip and crackers. The atmosphere of the event was really calming and friendly. It was fun to see people wearing holiday sweaters and I was surprised to see someone dressed as Santa there. Overall, it was a fun and relaxing event!" - Vivian Do
"This was my first ever holiday party with the Math Department and I genuinely enjoyed the atmosphere. You could just tell that everyone was in the holiday spirit. Not to mention that the food was delicious! My favorite part about the holiday party was seeing all the ugly holiday sweaters. Deborah Thompson had this really cute sweater with lights on it and I loved it! " - Marie Ekamby
We had the opportunity to interview several students and faculty members on what their favorite thing was about the annual Math holiday party. Here is what they had to say: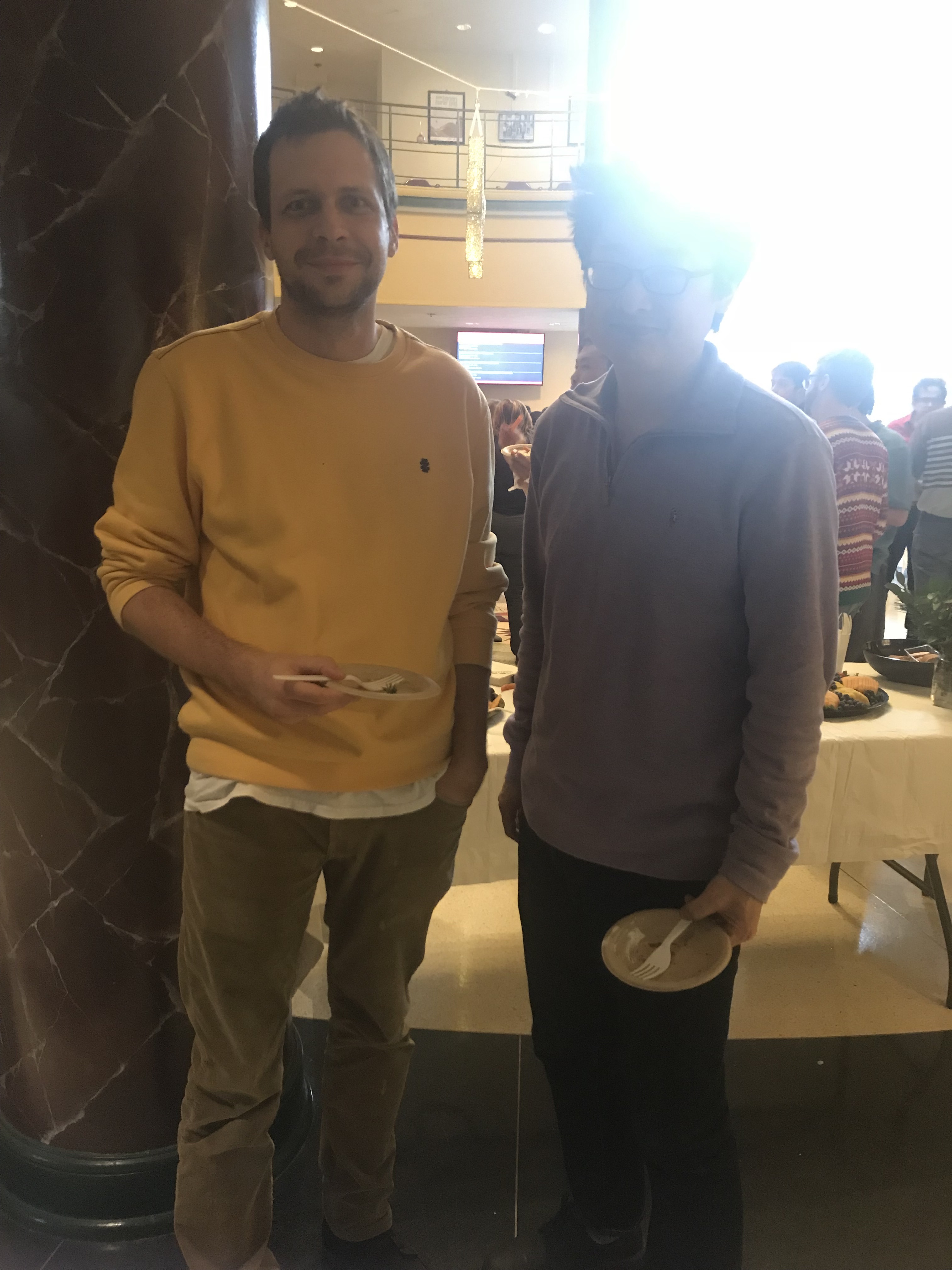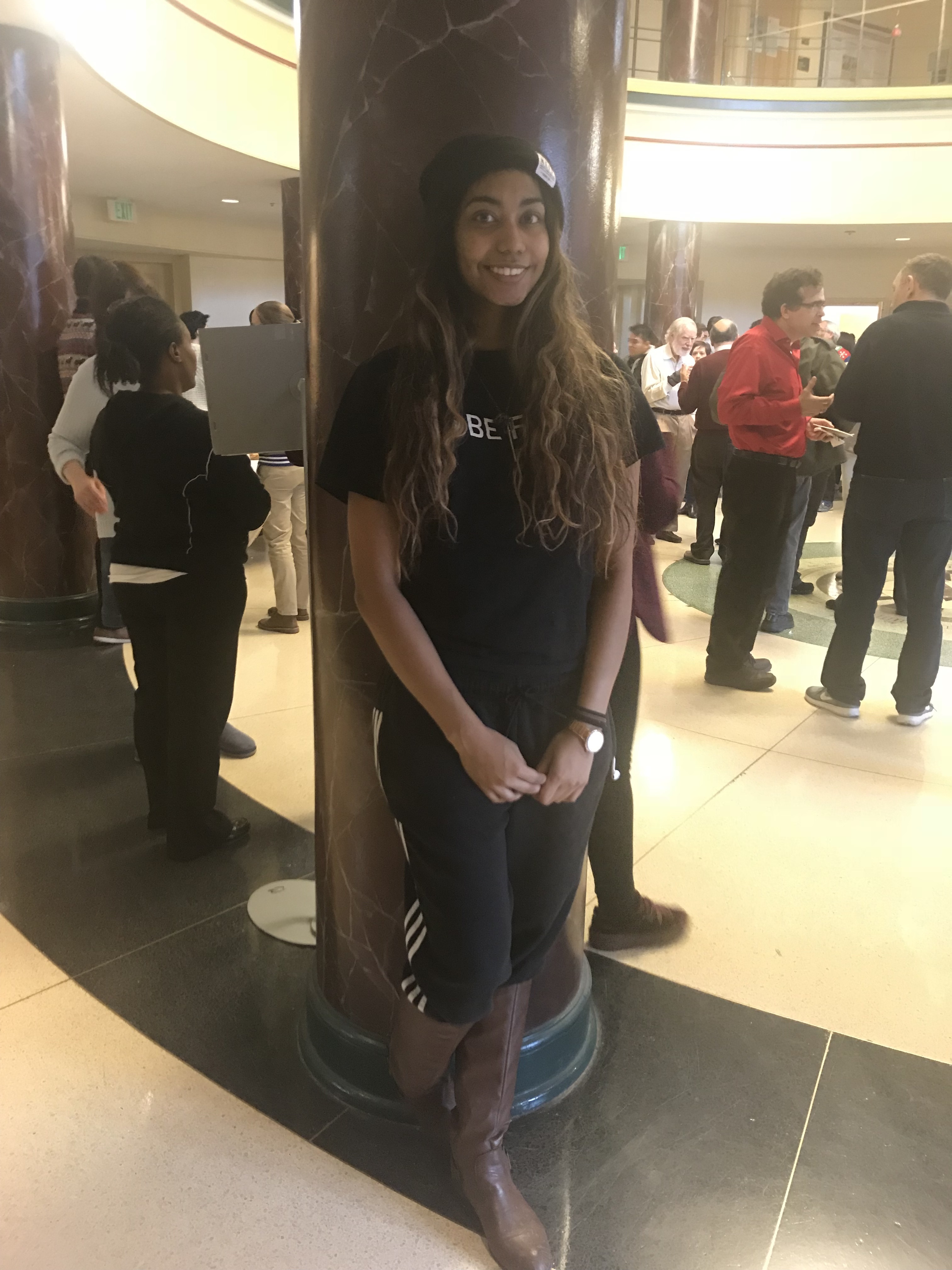 "Holiday spirit, gathering everyone together"

Anna Shulabe (pictured on right)

"Good food… ugly sweater contest"

Peter Takumi (pictured on right)

"It's nice…"
"Ugly sweater contest"
"Everybody here"
The baby!"
Here are some more pictures from the party!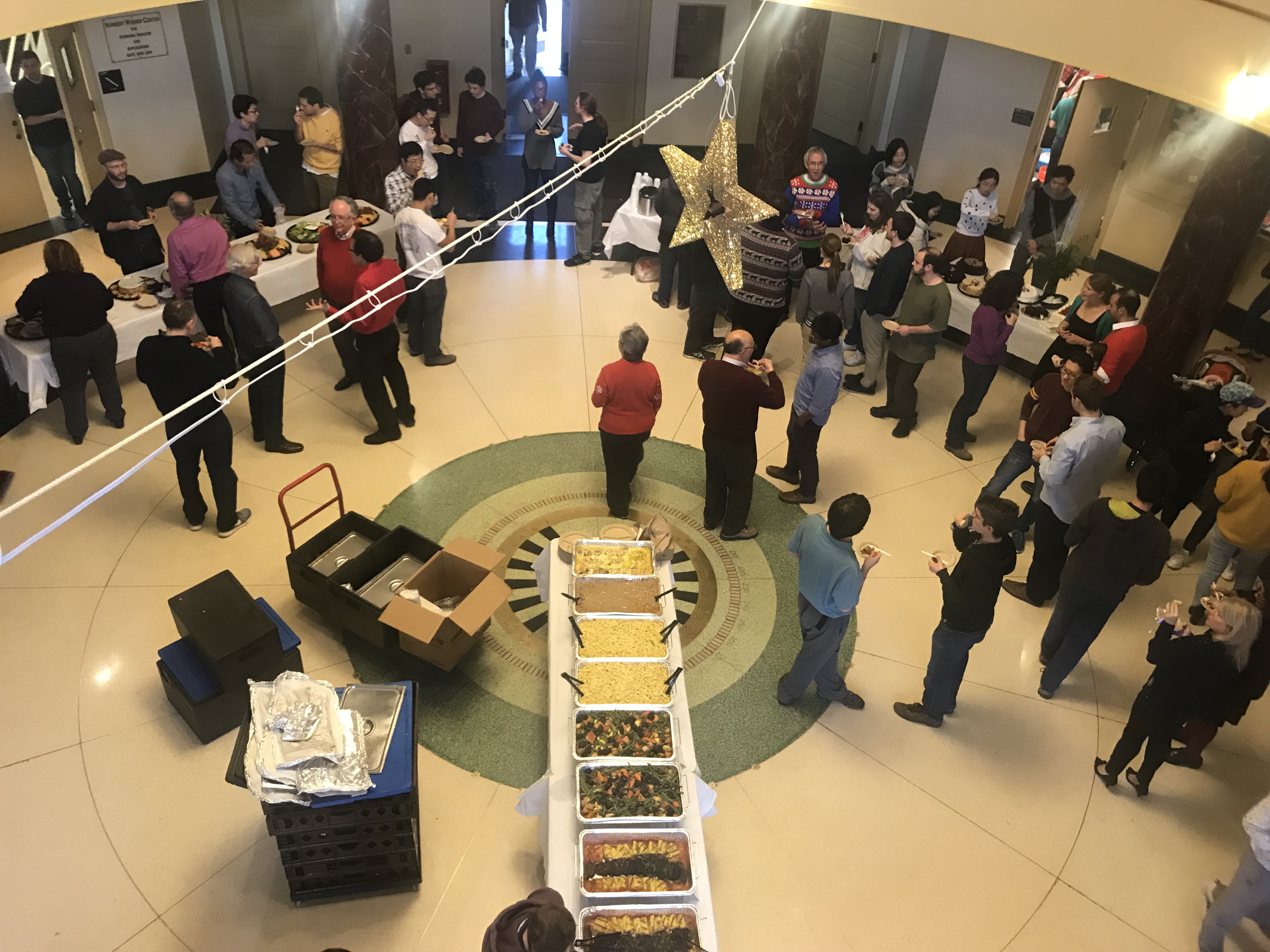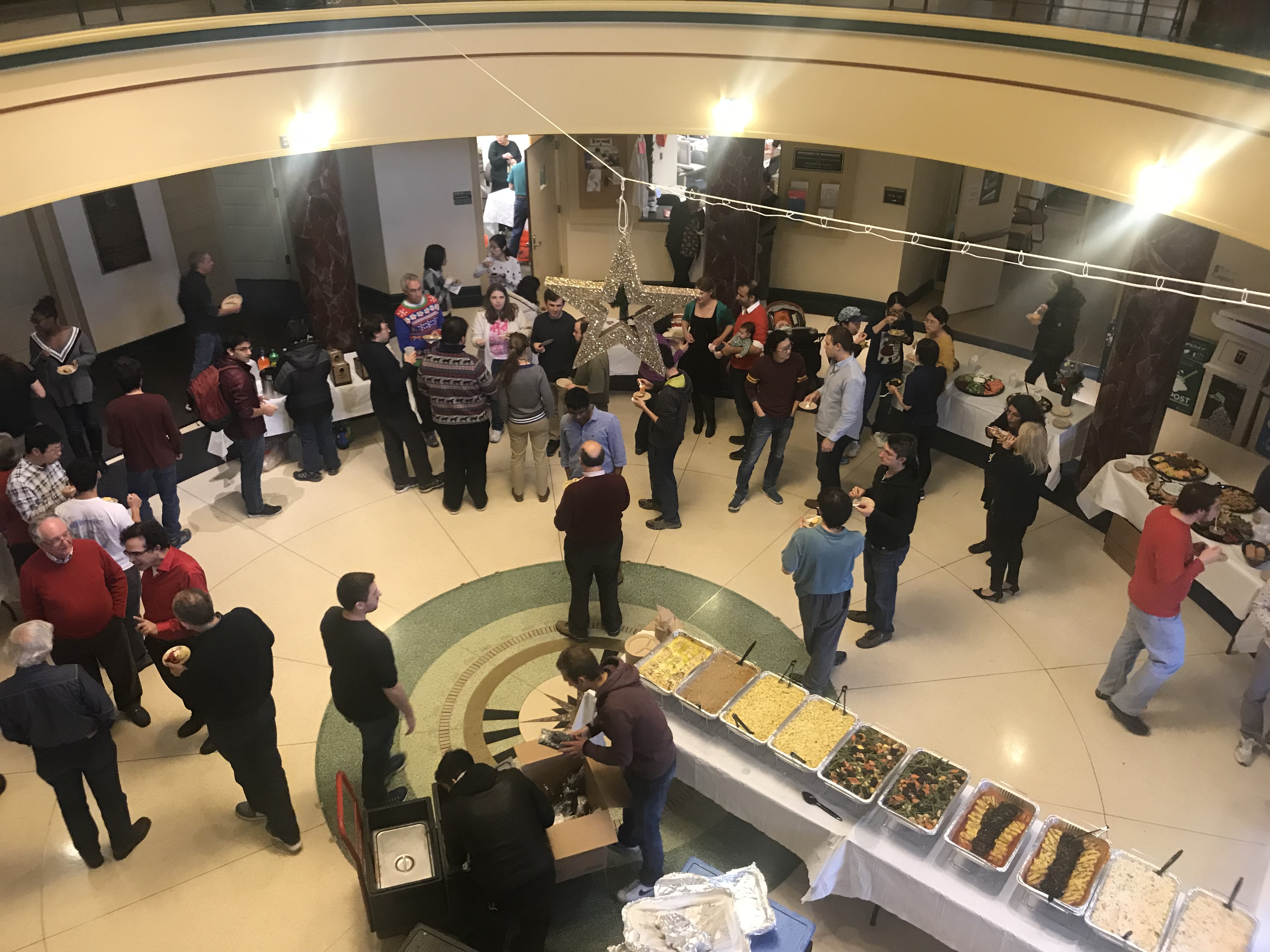 Catering preparing and guests arriving to the party
And there you have it! Stay tuned for the next 2018 Mathematics Department holiday celebration. You will not be disappointed!