Position: Postdoc, NIST
Thesis: Fast Solvers for Models of Fluid Flow with Spectral Elements
Advisor: Howard Elman

What is your current position? What do you enjoy about it?
I'm about to complete a NRC postdoc at the National Institute of Standards and Technology (NIST). This position has given me the freedom to frame a research project and develop it for the past two years. I've enjoyed opportunities to collaborate with mathematicians & scientists at NIST, and also work with people outside of NIST. NIST provided me excellent resources for doing my work, and also allowed me to attend several conferences and workshops which I found very helpful in building professional relationships and formulating new research ideas.
What are your favorite memories of your graduate school experience?
Meeting many close friends was the best part of graduate school. I also had great office-mates who always enjoyed talking with about math, science etc. (not always in that order ;).
I really enjoyed working as a graduate student advisor, I got to meet all the incoming students and talk with students about research & courses on almost a daily basis. Most students were interested in areas of math & science different from my own, which made the job challenging, but very interesting and rewarding. I also enjoyed organizing the AMSC student seminar, the spotlight competition and working on the AMSC student council, I was really happy to be a part of these efforts.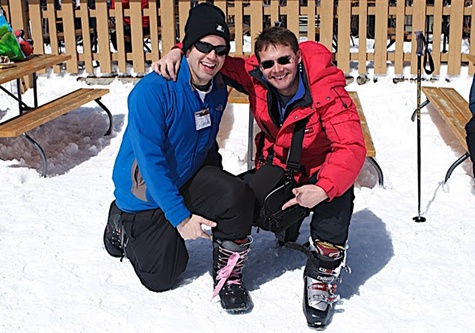 Other things include every time I understand something that has puzzled me for a long time, and every time I see something new and interesting.
What do you think the best parts of AMSC are?
I think the combination of interdisciplinary curriculum & faculty is unique to AMSC and is it's biggest strength. In government, academia and industry, applied mathematicians, statisticians and computational scientists are often part of a larger team that involves scientists, engineers and management. The AMSC program prepares students work within this type of environment by requiring a mixture of courses & qualifying exams. The program is also strengthened by the faculty of many highly-ranked university departments and national research centers. The AMSC program is very flexible in helping students develop a curriculum that accommodates their research interests, and it helps students find faculty and research groups to guide their study.
What advice would you give to current students?
Form good research habits and set goals. I recommend reading Hamming's talk on "You and your research", a pdf transcript of the talk is online. There is a laundry list of advice on the math wiki under graduate student life. During down time I recommend reading through it, and contributing to it.
Communicate your ideas. Publish your work, present at conferences, and write grants. These are essential elements of a research career, so its best to start while in graduate school. During graduate school I submitted DOE and NASA proposals, neither passed the final round, but my NRC postdoc proposal did. The practice of writing the two previous proposals was invaluable.
Build strong professional relationships. Get to know several faculty who can write about your research. Consider doing an internship at a national research center. I did as a summer intern at NASA Goddard, and it was very helpful.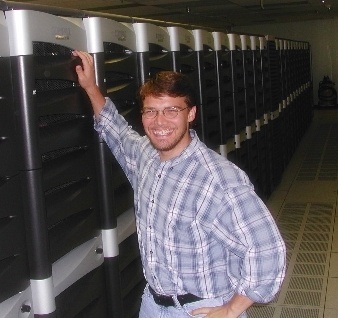 Story posted 9/3/10