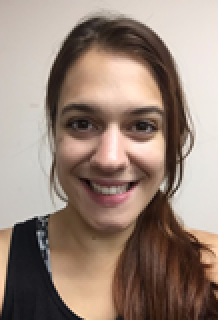 Research: Data Assimilation on Magnetohydrodynamics Spherical Couette Flow
Undergraduate Institution: University of North Carolina at Chapel Hill
Hometown: Cary, North Carolina
Why did you choose to come to AMSC?
Out of all the schools I applied to, UMD had the largest diversity of fluid dynamics research and a scientific computing track that allowed me to focus on research. The faculty seemed supportive and the students seemed happy.
What are your research interests and why?
My research interests include computational fluid dynamics, data assimilation, EOS, QMD, and experimental fluid dynamics. I've always enjoyed fluid dynamics ever since my experience with the Taylor Pipe Flow experiment and the Particle-laden Flow experiments during my undergraduate studies. Between undergrad and graduate school, I worked at LANL as a computational physicist. While working with hydrocodes, I admired how dynamic and practical computational fluid dynamics can be and decided it would be my concentration in graduate school. As a second year, I've decided to focus on the magnetohydrodynamic spherical Couette experiment that is designed to reproduce dynamo action. I want to extract the unmeasurable velocity field from the experimental data by using the experimental magnetic field boundary data in combination with a numerical code with a technique known as data assimilation (specifically LETKF).
What do you like to do in your free time?
I like biking the Anacostia Branch Trail and cooking delicious food with my husband. There is a bike shop here on campus where you can get help from other students to fix your bike. Other than working on my bike and math, I like learning new facts from podcasts, playing board games, and petting my cats.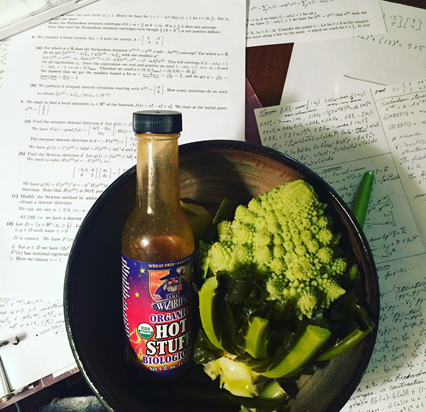 What are your favorite parts of the greater Washington DC area?
Personally, I really enjoy walking around Hyattsville Historic District and Riverdale. However, I recommend visiting the free exhibits in D.C. such as the natural history museum or the zoo. Then take the money you save on that and spend it on delicious food. There is truly a diversity of food choices in D.C. and I am not going to miss out! I also like how there is a big push in Maryland/D.C. to have farmer's markets with local vendors. There is also an abundance of beautiful hiking trails in the surrounding area like Chesapeake & Ohio National Park and Harper's Ferry.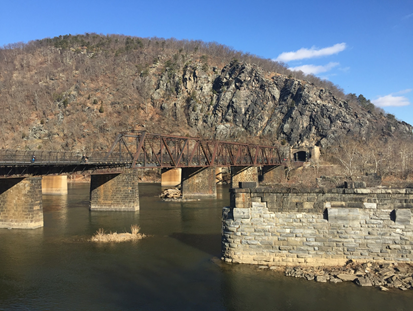 What advice would you give to incoming students?
Try and learn as much as you can during your time here. This is an amazing institution with professors famous in their fields. Take the opportunity to explore seminars and talks from other departments to see if you are interested in their work. Please try and stay healthy (both physically and mentally) for yourself and your peers.