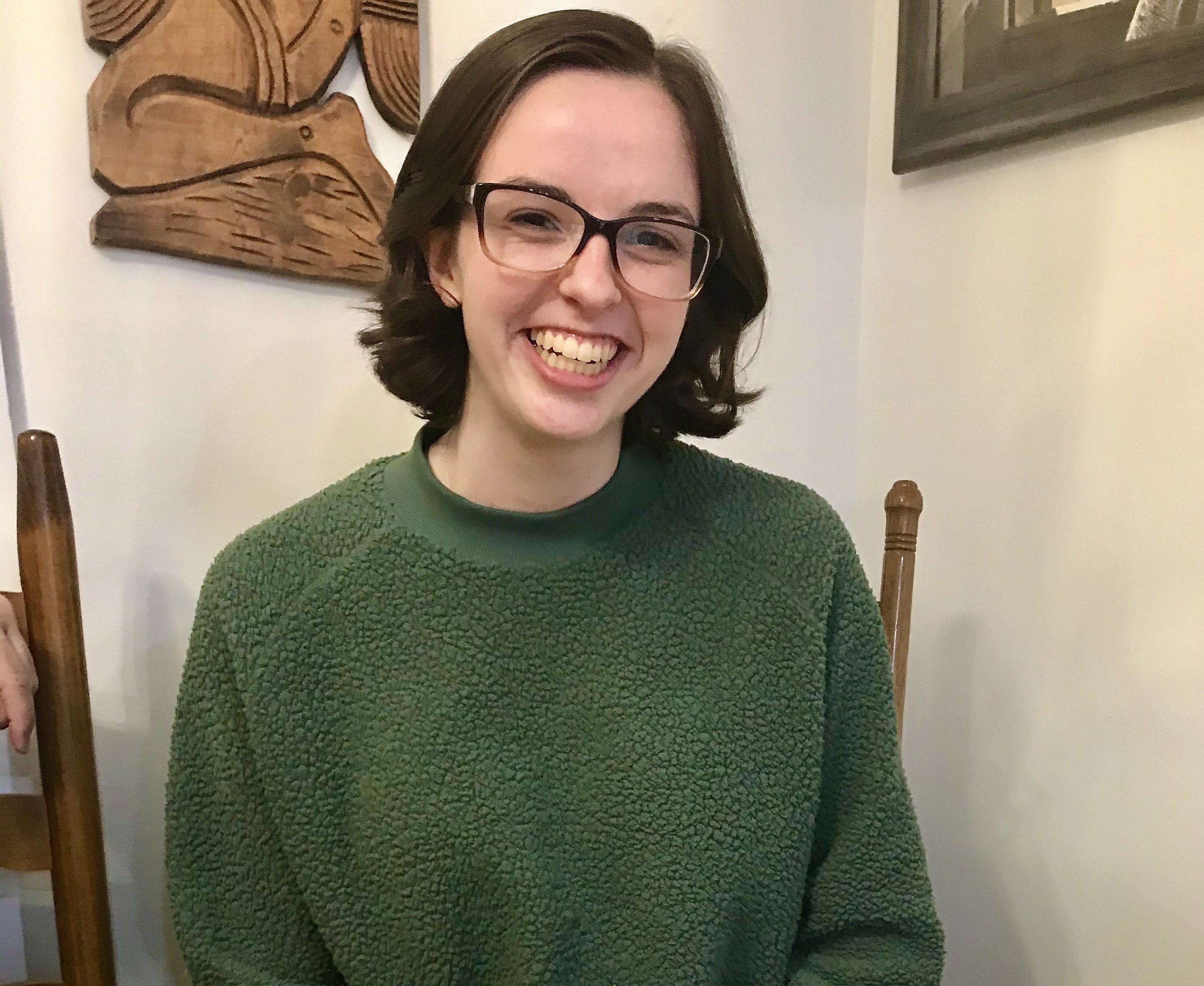 Research Area: Computational Fluid Dynamics
Undergraduate Institution: University of North Carolina at Chapel Hill
Hometown: Chapel Hill, NC
Why did you choose to come to AMSC?
When I visited UMD, I was impressed with the opportunities that such an interdisciplinary program could offer. My idea of "Applied Math" might seem very applied to some people, and being able to combine math with other more hands-on fields was a big draw for me. It seemed that the AMSC program had a lot of areas where I could apply my research interests. I could head towards mechanical engineering, meteorology, or stay more within the math and computer science departments. I knew no matter where I focused my interests I would find faculty that would support me in whatever I found exciting.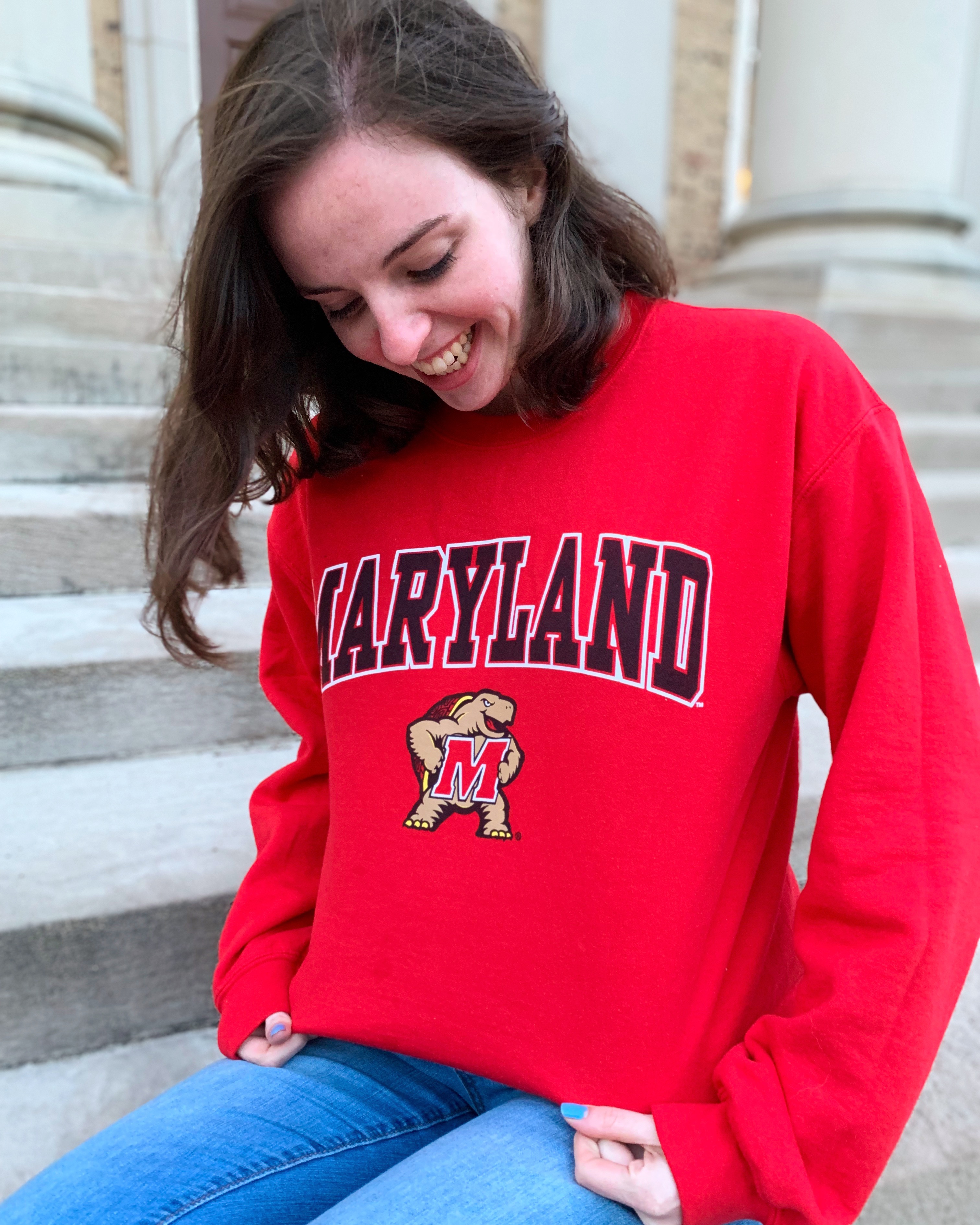 What are your research interests and why? How did you discover this interest?
My interests include both computational and experimental fluid dynamics as a broad category. During my undergraduate studies, I had the opportunity to work in a fluids lab where we did experiments that involved both the computational side and the messy side (mixing corn syrup, running the wave tank, etc.) After coming to UMD, I was able to expand my knowledge and interest in the computational side of things through courses that really showed me all I could do within this one field. I love that fluid mechanics is used in almost every aspect of our life, from weather forecasting and submarines to standard measurements and blood circulation.
What do you like to do in your free time?
Besides math, I enjoy baking and reading. My boyfriend and I also spend a lot of time doing puzzles and when we can, escape rooms. But most of my time, now, is spent trying to keep up with my new puppy, Theorem!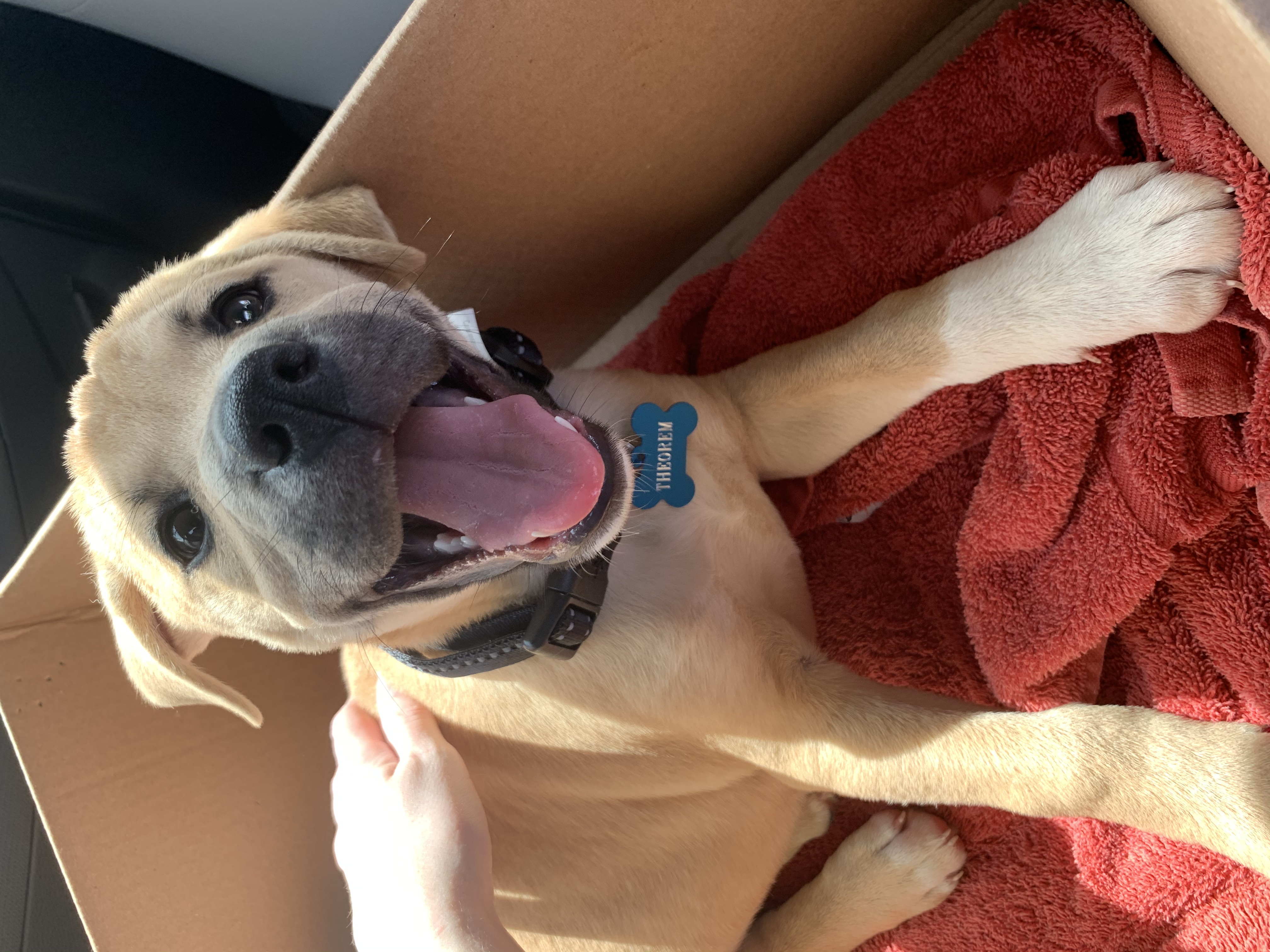 What are your favorite parts of the greater Washington DC area?
I have really enjoyed visiting some of the museums that I never got the chance to see on prior trips, or haven't seen as an adult. I also enjoy the public outdoor events and markets that the city offers. One of my favorites is "Jazz in the Garden" where they play live jazz music and everyone can just hang out in the Sculpture Garden on a Friday evening during the summer. Really, the best part about living in the area is just walking around on a sunny day surrounded by monuments, but not quite playing the tourist anymore, never worried that I'll run out of time to see everything.
What advice would you give to incoming students?
I would try to make as many connections as you can with your fellow graduate students. These will be the people who will be struggling on the same homework assignments or will be able to give you advice on what classes to take. There will definitely be a time where you feel like you don't understand things or aren't as good at something as your peers, but there will be other times when you will be the one explaining things to them! Try to keep an open mind, and don't be too hard on yourself. Academia and research are all about collaboration and cooperation. Secondly, make sure you are leaving time in your life for things other than your schoolwork. It will take over if you let it, and that is not a healthy way to get through the next 5 years!