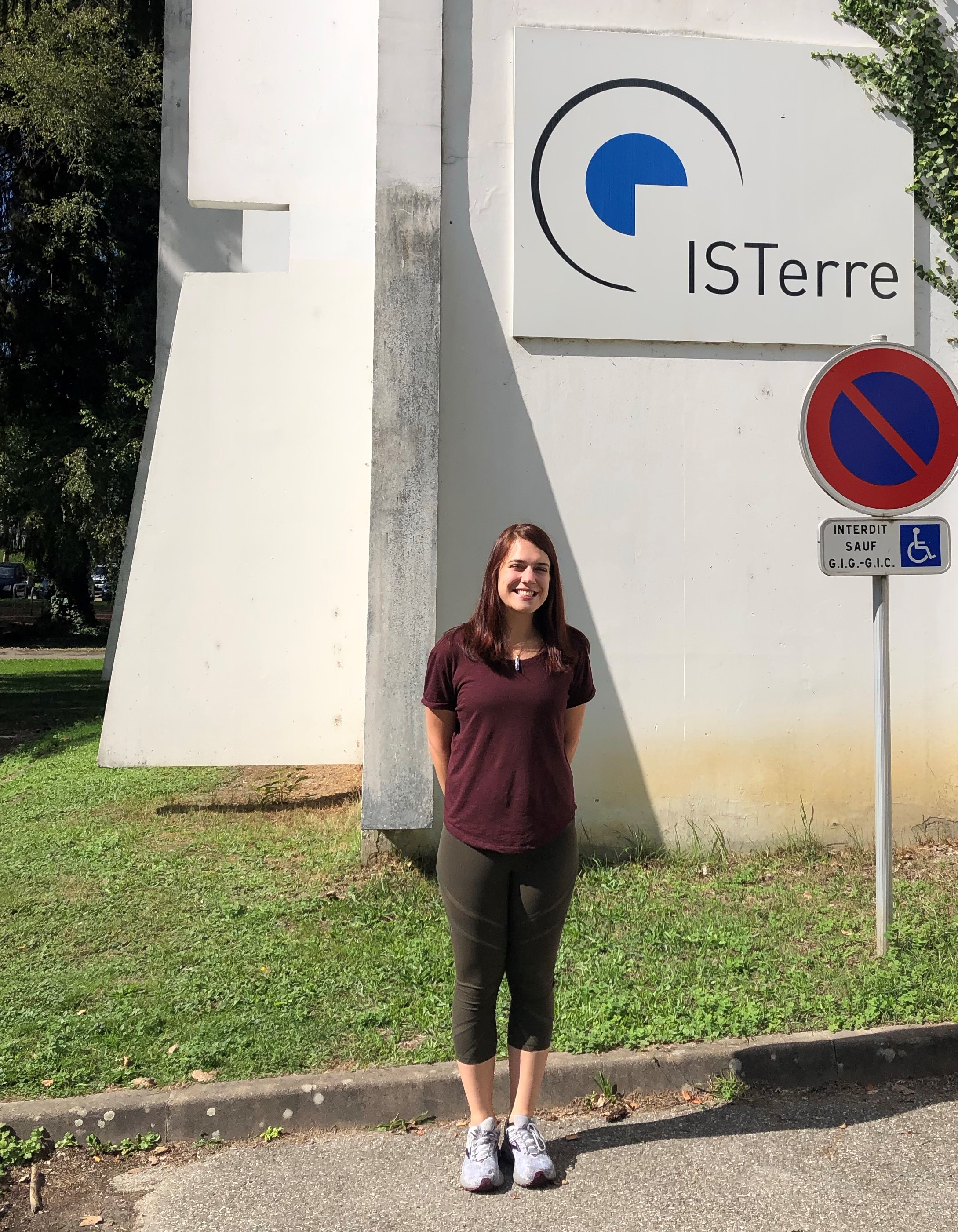 In July 2019, AMSC PhD candidate Sarah Cassie Burnett was awarded the National Science Foundation (NSF) Graduate Research Fellowship Program's (GFRP) Graduate Research Opportunities Worldwide (GROW) Award,, which puts students in the position to pursue international research endeavours. Sarah's draw to GROW stems from the opportunities for students to receive extra money and work with other researchers in specialized fields, which can be invaluable to a budding industry or academic career. For Sarah specifically, GROW allows her the chance to work with those interested in her field, an opportunity that she can best pursue through GROW, as her research interests have proven rather unique, especially within the United States.
As part of the award, Sarah currently conducts research at the Université of Grenoble's Institut des Science de la Terre (ISTerre) in France under Dr. Nathanaël Schaeffer, an expert in modeling of magnetohydrodynamic (MHD) geodynamos. Sarah is interested in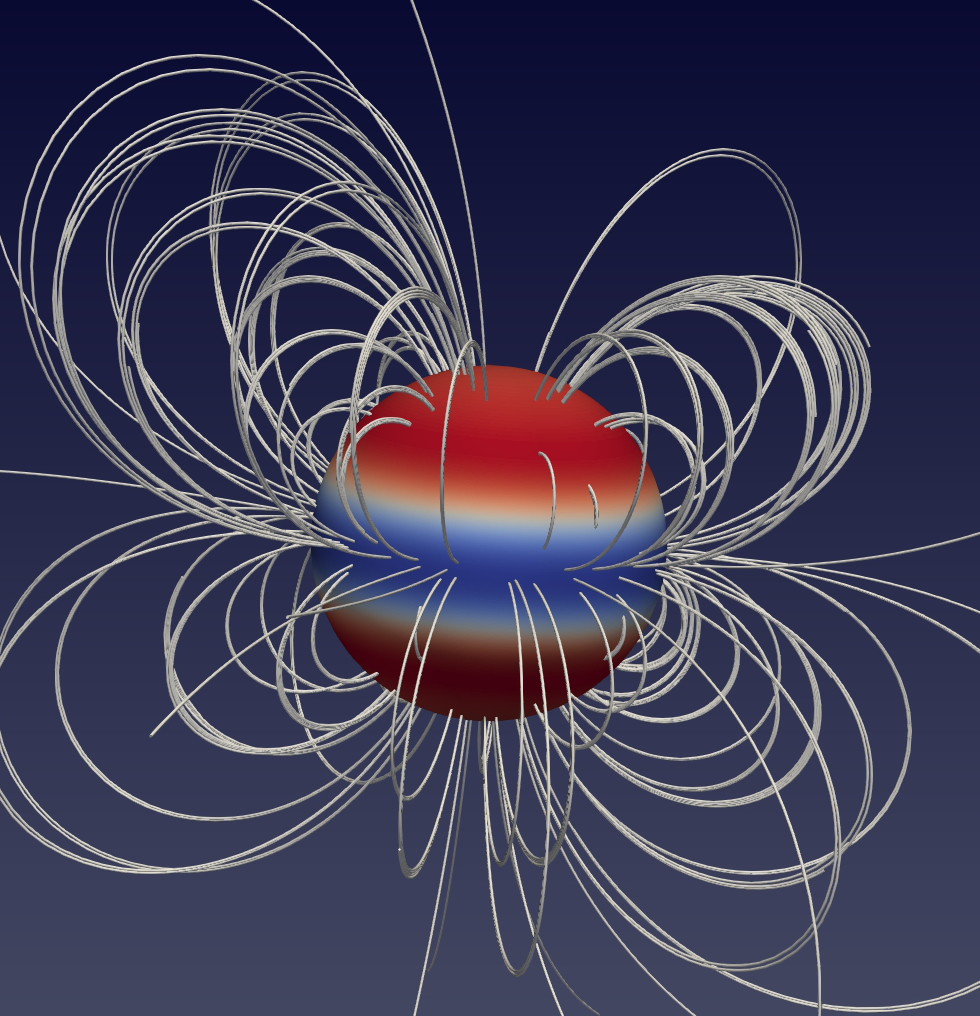 predicting and understanding Earth's magnetic field, which proves an arduous task given the amount of data available. While there is roughly 200 years of "real" data available, this data can prove paltry when considering the lifespan of the Earth more broadly and the extended timeline within which the magnetic field patterns are likely to operate. The data Sarah intends to model is from the mechanical experiments held in both Dr. Dan Lathrop's lab at UMD and the lab at ISTerre. These experiments replicate the geometry and behavior of the Earth's magnetic fields, and provide timescales of data that make prediction possible.
Through her work, Sarah will gain experience in advanced numerical modeling, including working with highly optimized MHD models and data assimilation. Her research lies in implementing data assimilation on numerical models to predict the unmeasured velocity and magnetic fields in the experiments and predicting the magnetic field in time. In essence, Sarah's research allows the merging of real and simulated data to extrapolate more information regarding the behavior of the Earth's magnetic fields.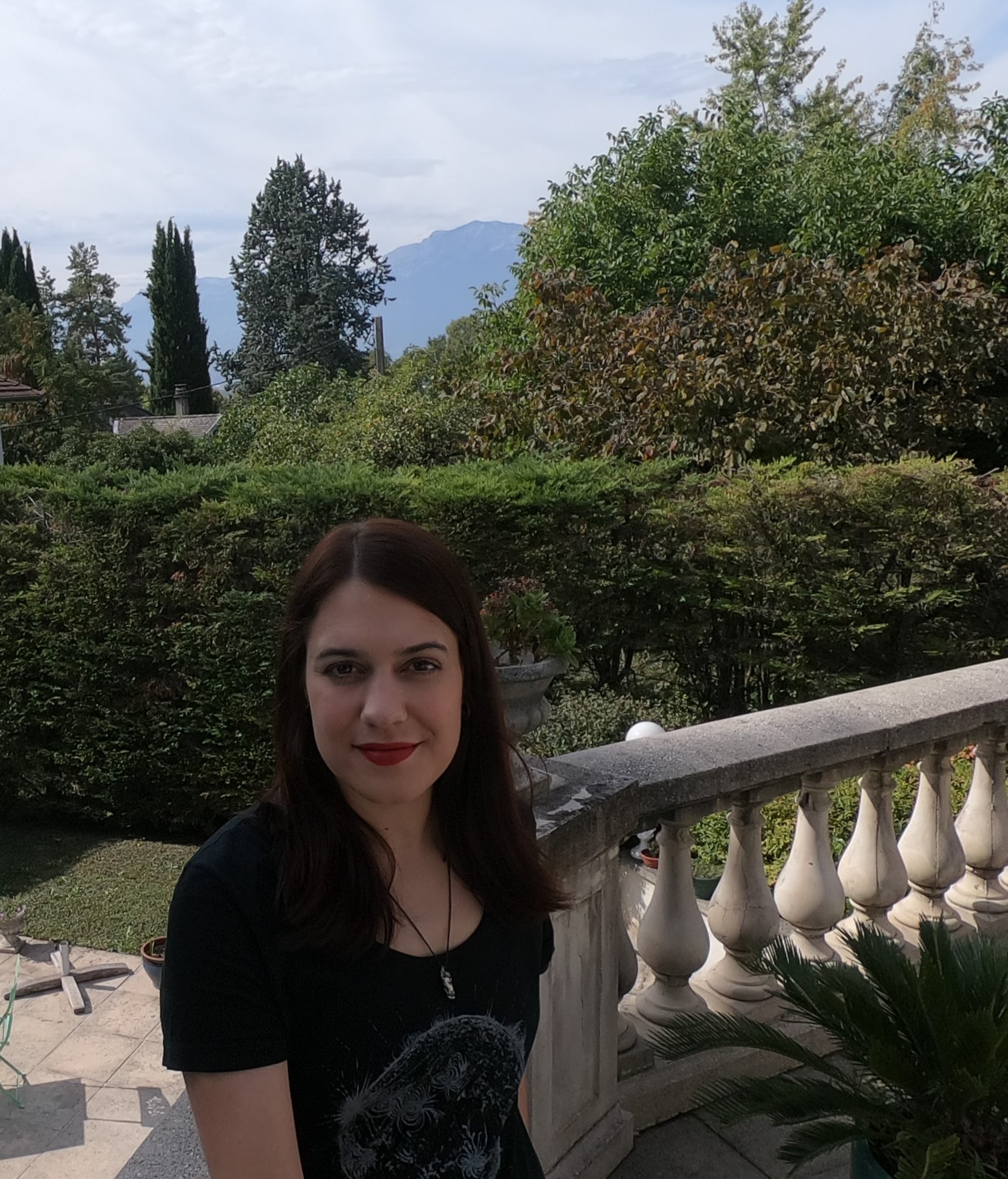 In addition to the research itself, Sarah's work with GROW is providing opportunities to cultivate skills and experience that will aid in her future research and academic career. Through GROW, Sarah writes grant proposals, collaborates within a large research team that shares a common research interest, and is mentored by a group of knowledgeable, experienced senior scientists whose deep understanding of the research has helped push Sarah's own inquiry and understanding of the research. Further, Sarah's hands-on research experience is helping her to cultivate skills in approaching the challenges and obstacles that can accompany extended research projects, such as timeline delays, computer resource limits, and the need to restructure a research project to accommodate these changes.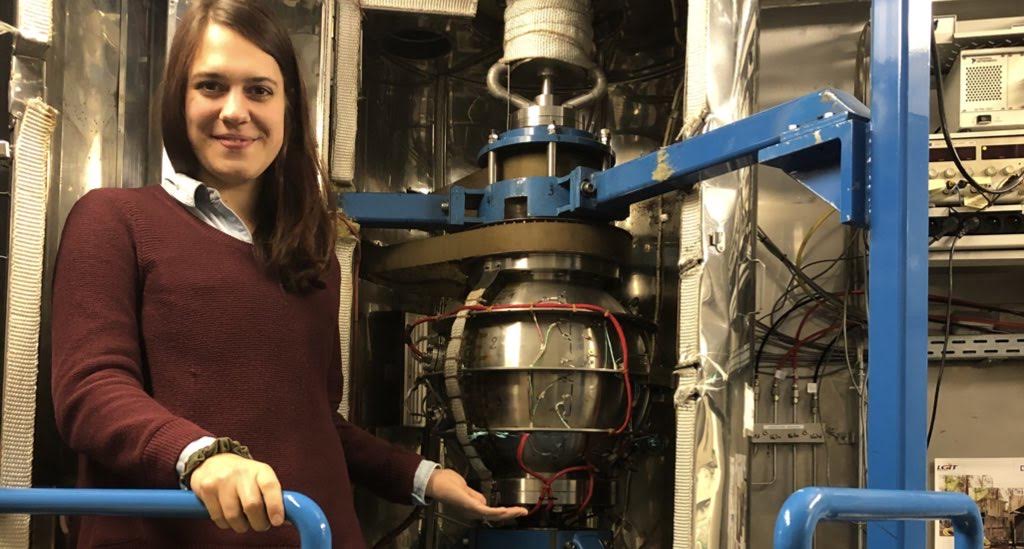 Before GROW, Sarah had never left the United States, but because everyone has been welcoming and accommodating, she reports adapting well to her new environment in France despite the initial culture shock and language barrier. Additionally, Sarah finds the experience has allowed her to meet new people, sample new foods, and immerse herself within another culture.
To other students interested in GROW and applying for the award, Sarah extends an enthusiastic offer to act as a resource of information or advice for how to approach applying and what her experience as a GROW recipient has entailed. She can be contacted at .